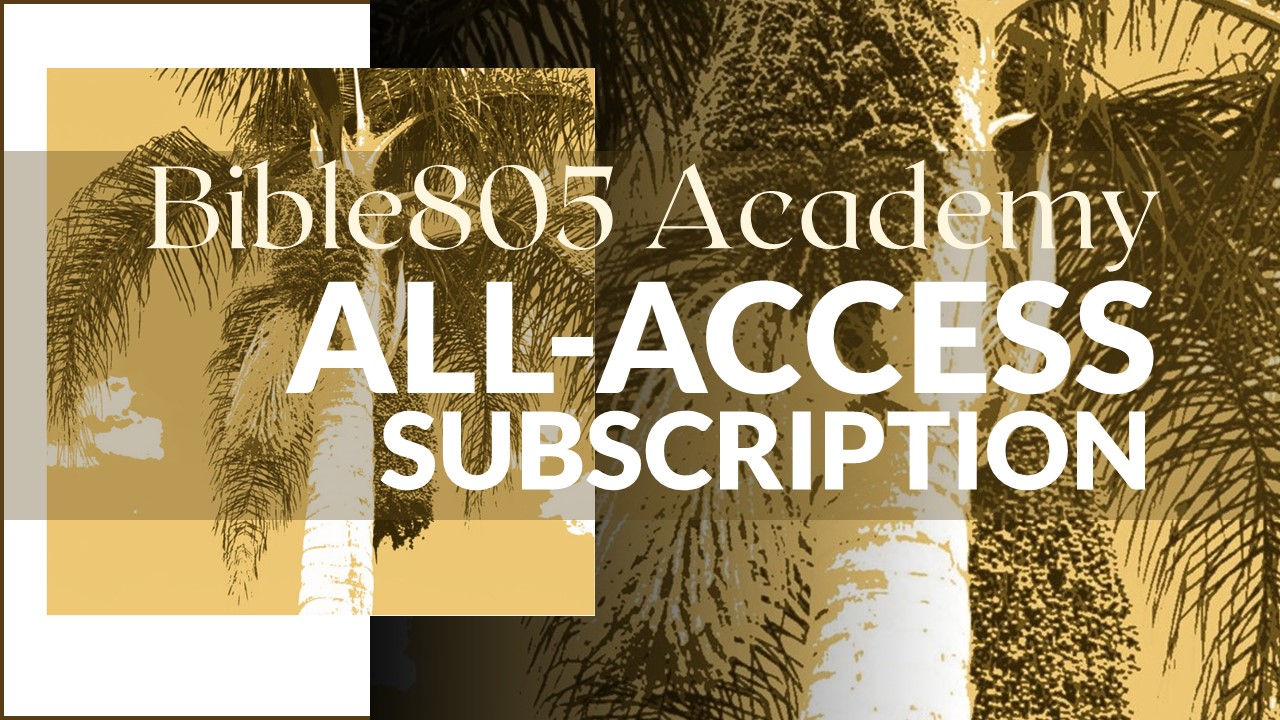 Bible805 Academy All-Access Subscription
All the lessons, videos, handouts, and related materials in the Bible805 Academy are available for one monthly or yearly subscription price for either individuals and groups up to 10 and then for larger groups.
The pricing is by the month or the year and you have access to the materials for as long as you are a subscriber. You may continue to use whatever materials you have downloaded even if you are no longer a subscriber.
With the appropriate subscription, you have permission to make copies of the printed materials for your Bible classes and small groups. You also have permission to download and project the videos. Between 2-4 (and sometimes more) lessons will be added each month.
The following materials are included with the courses and lessons.
The printed materials are in PDF format, 8.5 x 11-inch size and you have permission to make as many copies as allowed for your subscription level.
Each page has room for 3-hole punching so you can put them in a binder. This would work well both for the Bible reading journals and for the series of classes on Bible books or topics.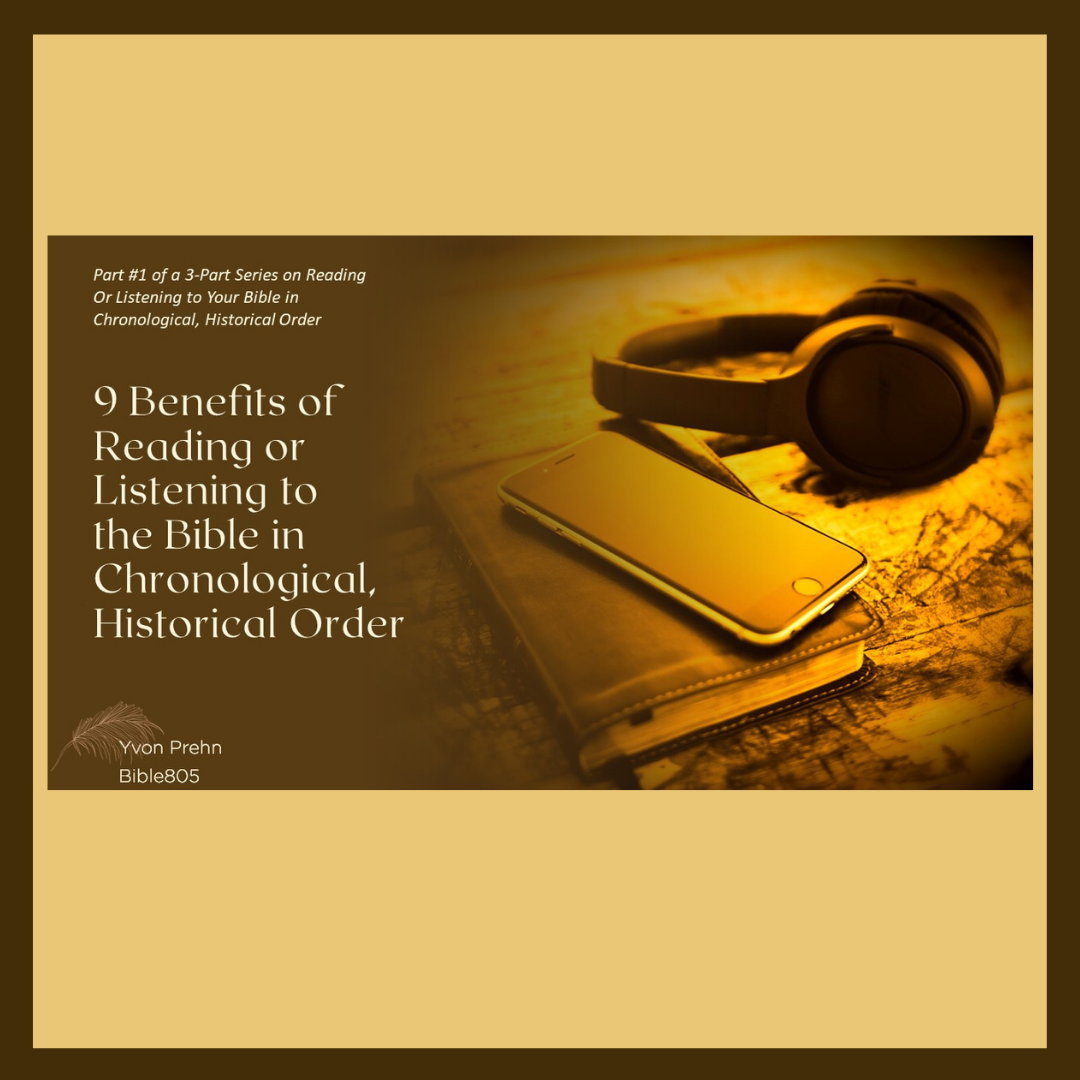 Videos and Audio Content
Most courses have both video and audio content that can be used on any device (phone, tablet, laptop) and the videos are in can be projected for a larger group.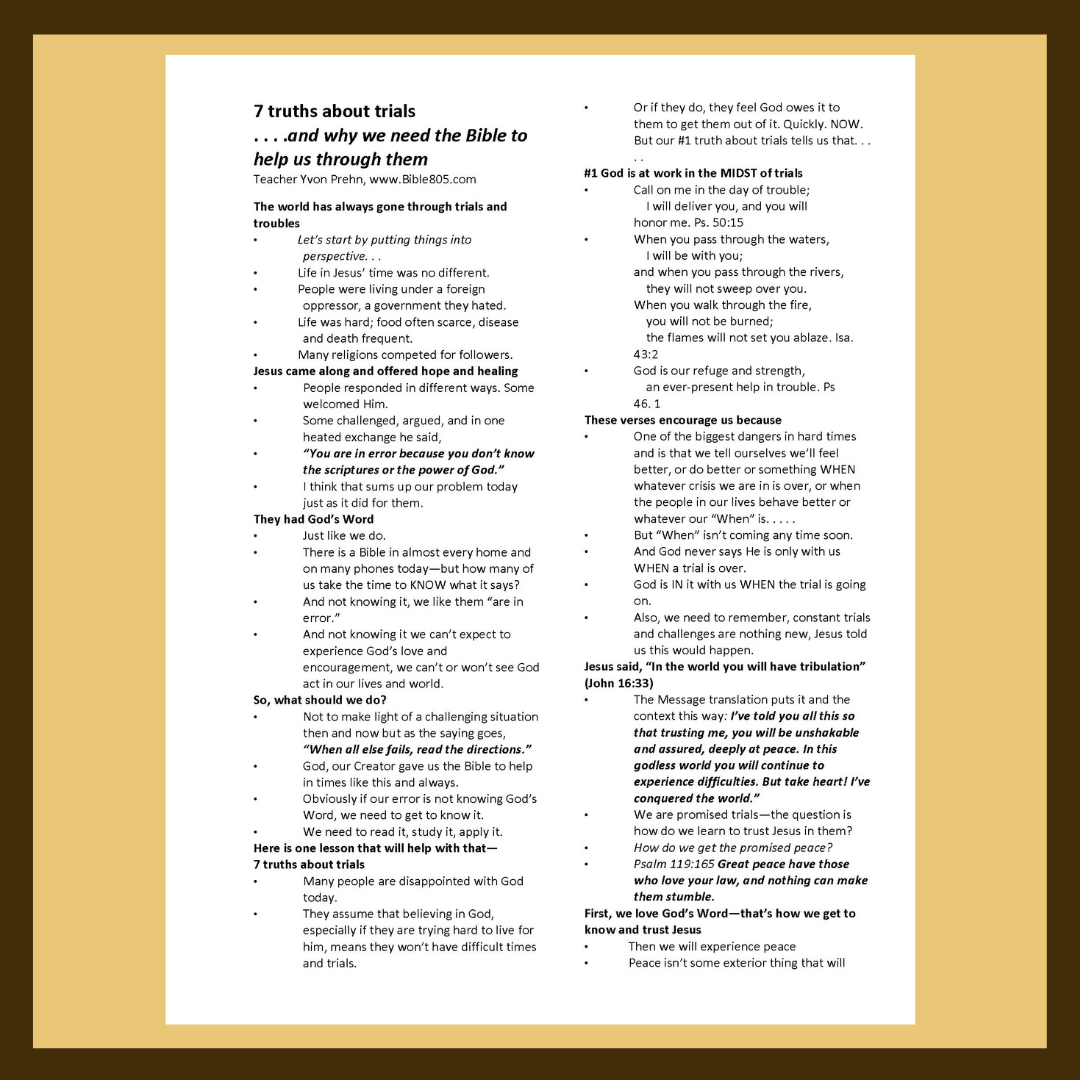 Transcript
Transcripts of the content can be downloaded and used for notes, to follow along or for review.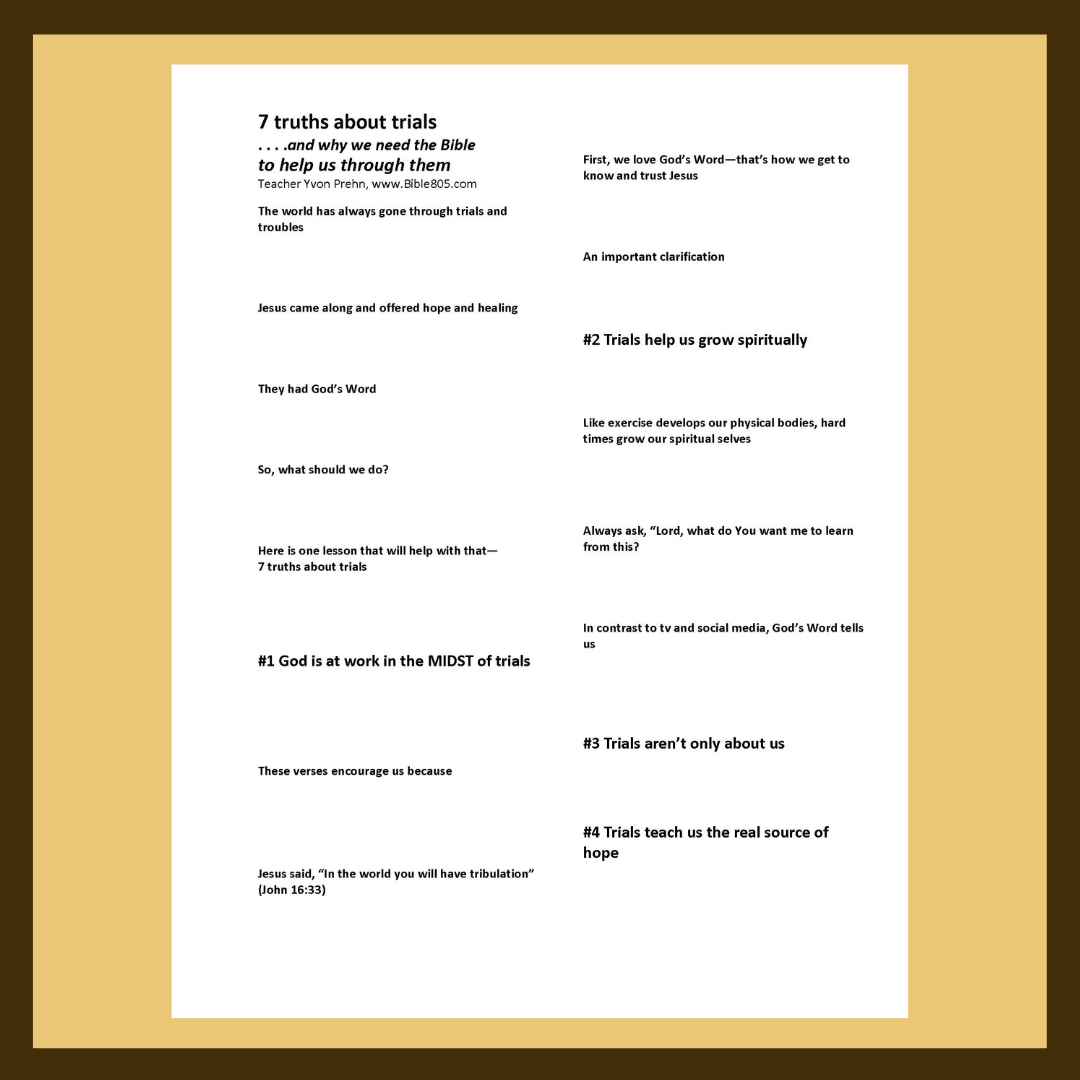 Notes Outline
This PDF has blank spaces under each header if you, your students, or group members want to take notes as they watch the videos or listen to the audio.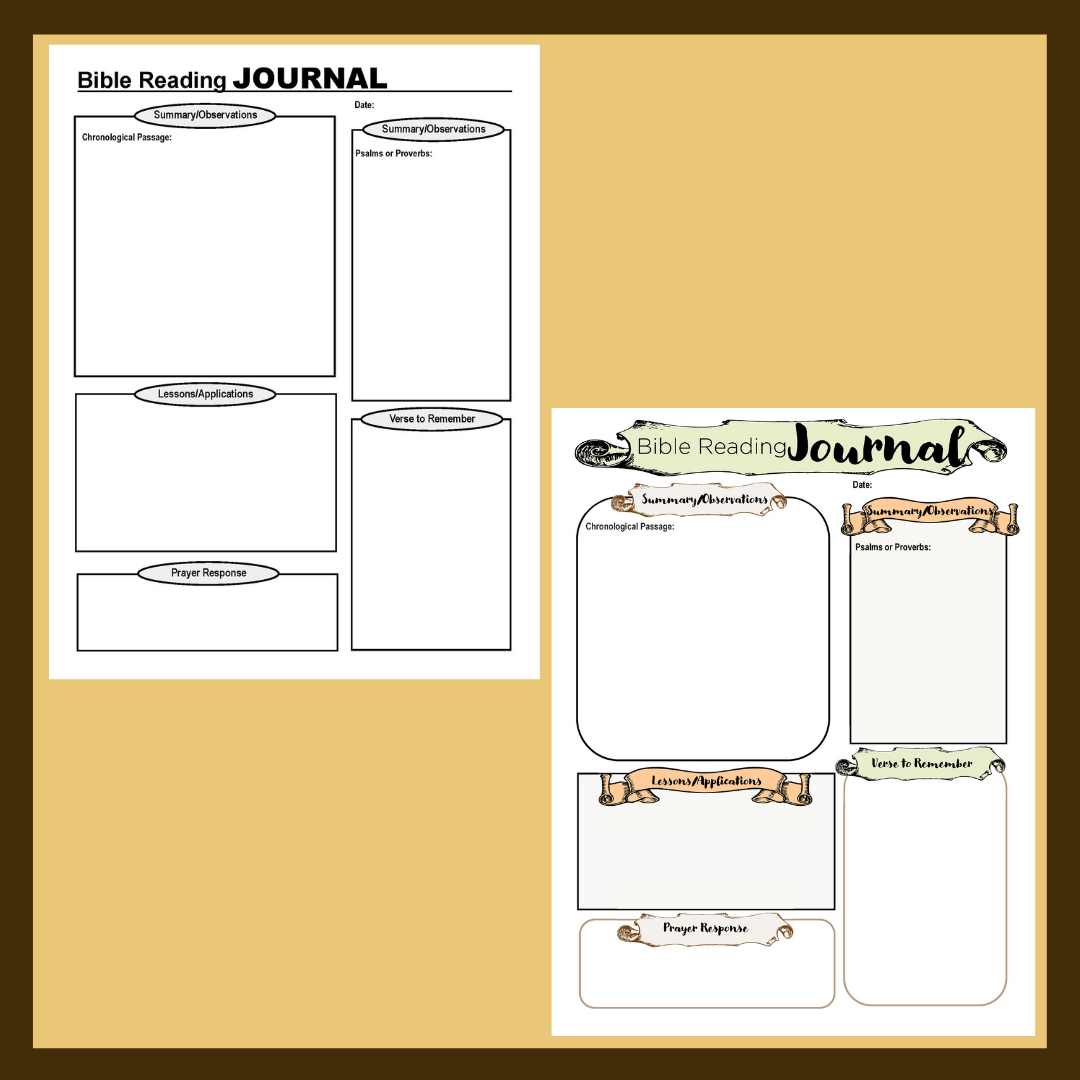 Bible-Reading Blank Journals
For daily Bible reading you can record your observations, thoughts, questions, prayers, and application ideas. This PDF can be copied and reprinted as many times as you want. There are two versions of the form.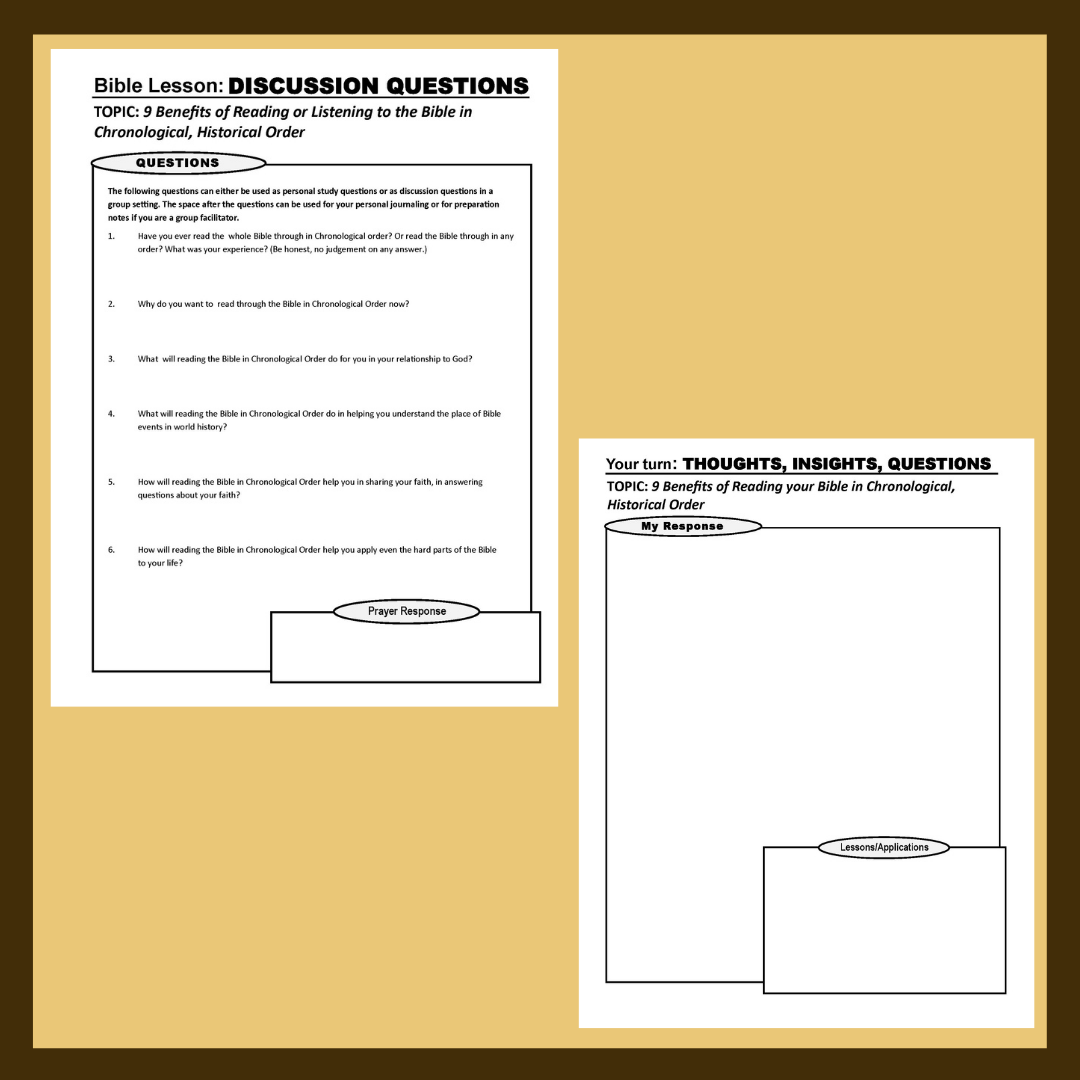 Study or Discussion Questions
Along with the lesson are discussion questions for personal study, group discussion, or for a group facilitator or teacher to take notes.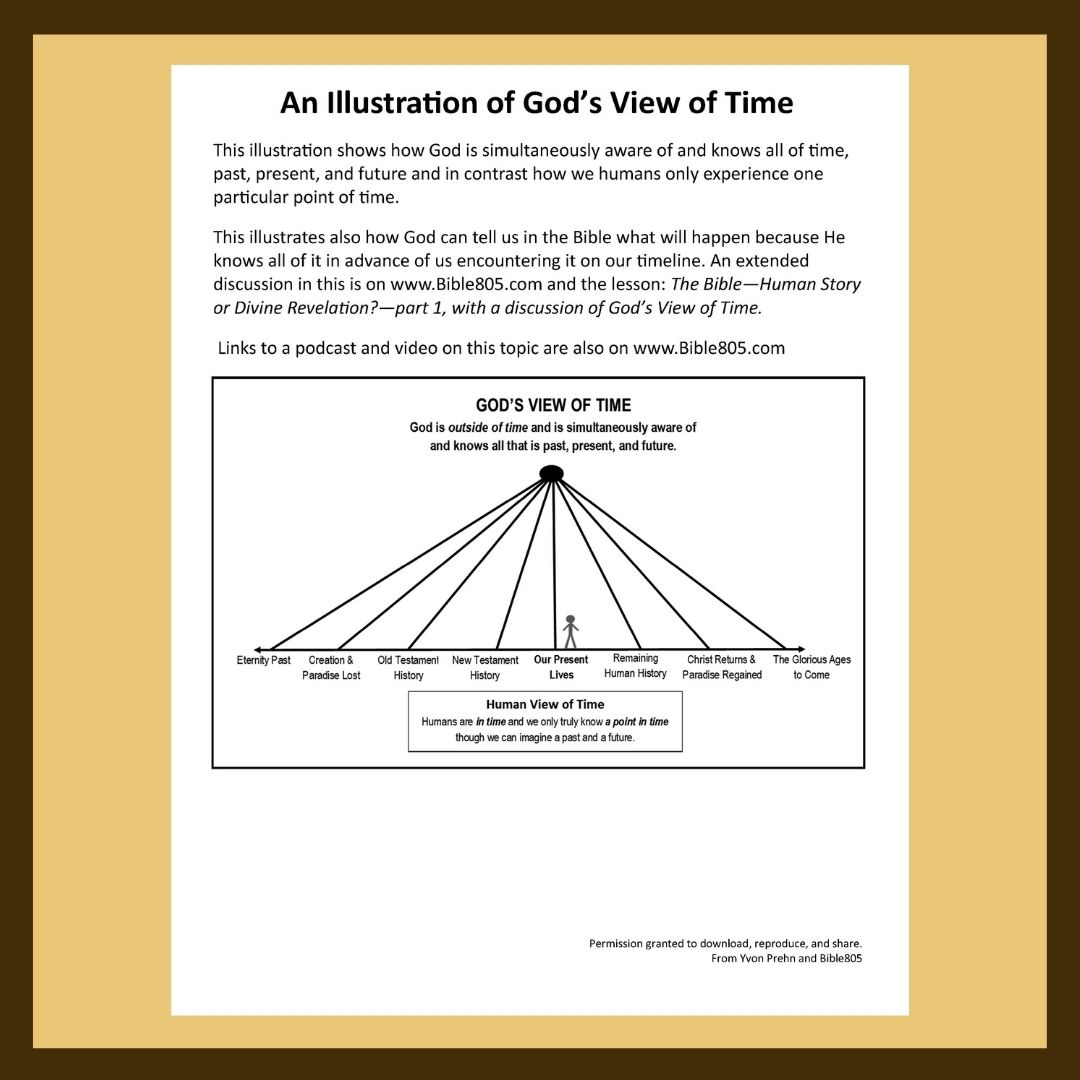 Supplemental Materials
Sample Lessons
Below are three sample lessons from the Bible805 Academy. Please click the button below them to see all the lessons and courses.
All the courses are available for one monthly or yearly subscription price for either individual or small groups or for larger groups.
New lessons will be added each month on either topical Bible-related topics or books of the Bible commentary.