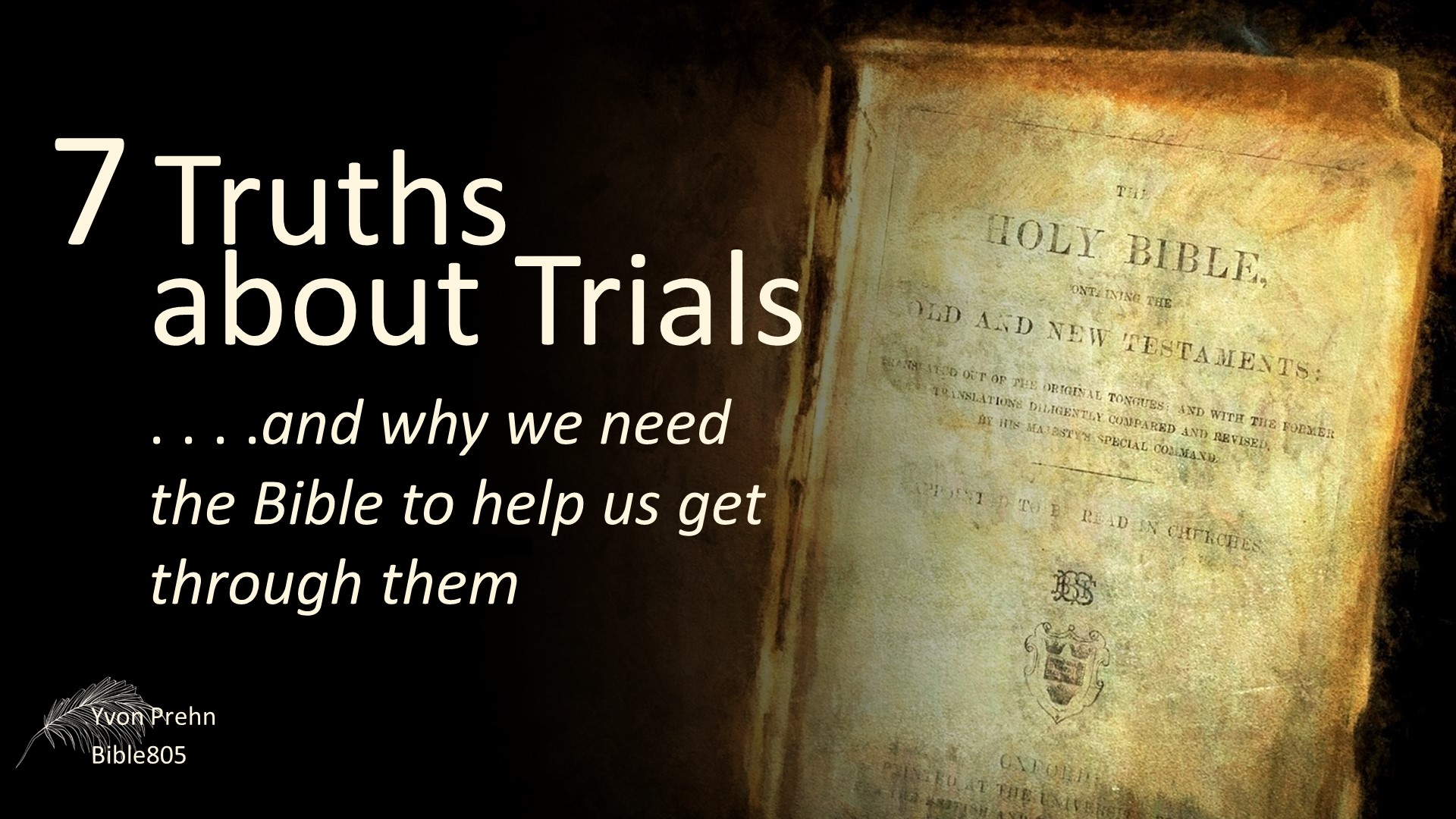 7 Truths about Trials
2020 has been an incredibly difficult year with the horrors of the Covid pandemic but every year of our earthly lives has its share of trials and challenges.
With that reality, how do we cope? How do we get through them?
The good news is that the Bible not only gives us comfort and strength to get through them, but when we view trials correctly from a Biblical viewpoint, we can grow spiritually from them.
This Bible805 Lesson will show you how.
This course is part of the All-Access Bible805 Subscription that gives you personal access and permission to share all the materials in Bible805.
To find out more about the All-Access Subscription and what it includes, Click the
first button below.
If you are ready to sign up, click the button below that.
LESSON CONTENTS
This Lesson consists of one video, plus notes, questions, and a transcript of the lesson all in PDF format.
All are downloadable.
You may make as many copies as you need for personal study, a small group, or Bible class.
Available in days

days after you enroll

7 Truths About Trials, and why you need the Bible more than ever!
ADDITIONAL LESSSONS
Below are three additional lessons from the Bible805 Academy and there are many more. Please click the button below these three to see all of them.
They are ALL available for one price for either a yearly or monthly subscription. New lessons will be added each week. Click the button below the courses to enroll.